Posted on
By Tanja Rakhou -owner & designer Kaya jewellery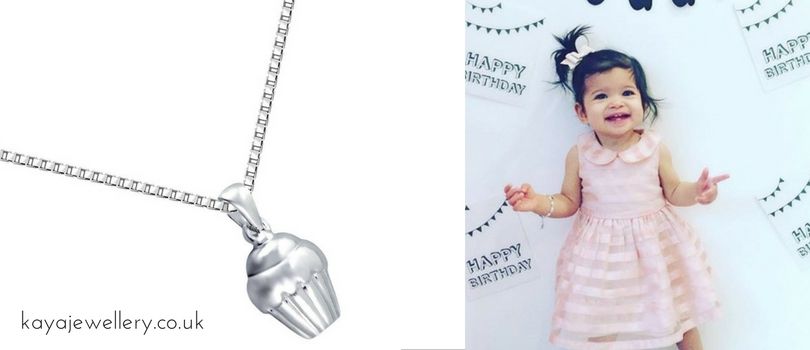 Buying jewellery for little girls is the most challenging part. However, it is also the great way to show love and appreciation towards kids. Baby jewellery looks more elegant and adorable with perfection in design and shiny. Little girls love wearing such jewelleries, and as they grow they preserve it as memories. If your baby girl is approaching birthday and you want to gift her amazing piece of jewellery then this article is for you. With this guide, you can buy birthday jewellery gifts for your baby girl which she will surely love wearing.
Look for the latest fashion:
When it comes to jewellery, there are many models available in the market designed for both kids and adults. A charming and trendy looking necklace, earring or bracelet is the best to go for. So if your baby is under three, there are lockets and small earnings in sparkling crystal color that will make them look little doll. A Sterling Silver Initial Charm Necklace having two silver box chains is the perfect gift for her birthday.
Reflecting their Birth Month:
Baby jewellery that features birthstone is one way to celebrate the birthday and gifting her. Also known as Gemstone, the
birthstone is associated with particular month, and each month has different stones. For instance, for April month is
Diamond, May- Emerald, June- Pearl etc.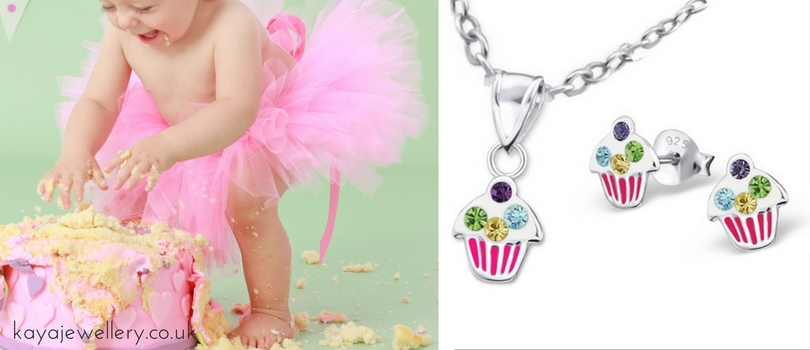 Safety:
Kids are very active and keep running around. During such time they may lose this special gift. So it is important to detach
them with the jewellery while bathing or playing, only during special occasion allow them to wear the jewellery.
Surprise Her:
Birthday jewellery gifts without any surprise are boring. So if you've planned to gift her with an amazing piece of
jewellery, then look for the perfect time to surprise her with finely packed gift. There is nothing more than watching your
little princess smiling at the gift from you.
Look for the right Material:
Safety of the jewellery is most important while purchasing for your little princess. Good quality jewellery lasts long and has
good value for years. If you're buying necklace then it should be flexible enough and hard material. Little fingers are very
curious, so they keep on pulling and chewing the jewellery. Material should be hypoallergenic to avoid any negative
reactions on her skin. Moreover, the clasps and shapes should also be considered that can match with her skin and look.
Different types of Baby Jewelleries:
There is a wide range of baby jewellery options available to choose from. From bracelets and necklaces to rings and
earrings, you'll find the best one. You can also check for girls' infinity pink silver initial charm bracelet for your princess.
They are available in gold, silver and in other forms that will be a good birthday jewellery present. One of the finest
products is the Sterling Silver Initial Charm Necklace that comes with two charms and .925 silver box chains. Silver
cupcakes symbolize her birthday.
Seek Expert Advice:
Before going for birthday jewellery product, it is important to seek expert advice to understand the best piece of jewellery
that can go best for your little princess. You can either visit any nearest jewellery shop or look online to seek advice for the
same.
So look for the best birthday jewellery gifts for your little princess that will certainly make her day memorable and will be
cherished for years to come.