Posted on
By Tanja Rakhou -owner & designer Kaya jewellery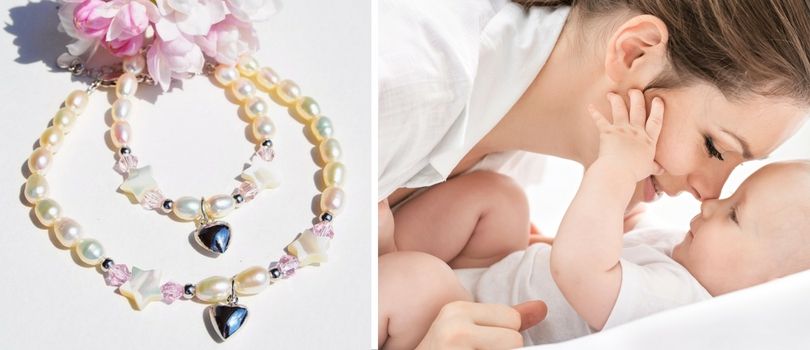 They say, "A daughter may outgrow your lap, but she will never outgrow your heart". From little feelings of tiny kicks in the womb to sharing the secrets over latte with your adult flower girl; motherhood, especially mothering a daughter, holds a happiness unmatched by anything else. This bond is to be preserved a lifetime captivating the memories of her innocence to her tantrums.
The bond between mother and daughter is forever
The bond we share with our mothers and daughters influence our lives in such a beautiful way that we may not even realise. Mothers and daughters have a unique bond that must be cherished through all stages of our lives while we, as mothers and daughters, are evolving, changing and growing. We all know, this beautiful bond is the closest human relationship on this planet conveying a special meaning. From inheritance of same comfort zone to motherly advice for passing a milestone, the mother daughter relationship is more like best friends and soul mates bonded with brightest of smiles and warmest of hugs.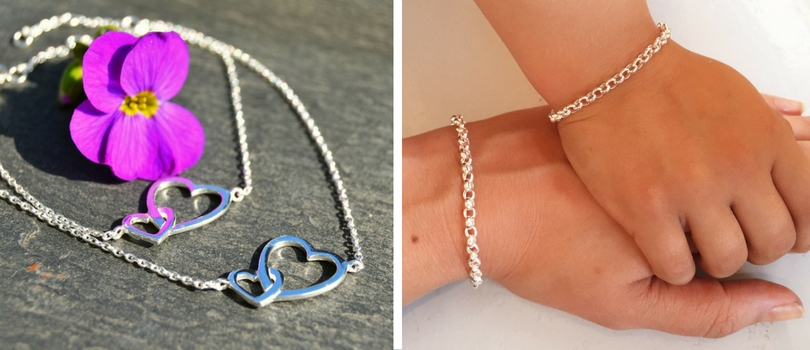 Mother and daughter time
To embrace this bond, what can be better than mother daughter dates? The dates with lots of 'mother daughter time' can be an incredible experience to be blessed with! Because time flies soon, and you got to be grateful of your life for being blessed with such beautiful humans in your life. After all, we need to have an infinite forevers, with our mothers and daughters, threading this bond with love and affection and adding a beautiful meaning to our life.
 
Like mother, like daughter
We've heard a saying "Like Mother, Like Daughter". This saying is as simple as the 'delicate yet strong' bond shared by a mother and daughter. It reflects the dreams and inherited feelings of love which are treasured by generations after generations. We, at KAYA, handcraft the Grandmother, Mother and Daughter jewellery pieces to keep your dreams and love timeless. These 3 generation pieces can be personalized adding a charm to any special day of your life bringing the generations closer. A gift, with special meaning engraved on it, makes this generation bond grow stronger and stronger as the time goes by.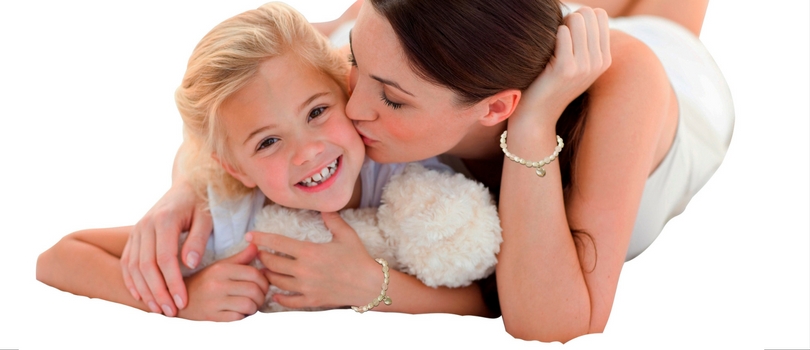 Mum's love is unconditional
From bonding with your baby girl to her first day of college to arranging her wedding of dreams, the motherhood includes the unconditional love and care for daughters. The stages of flicking through photographs of memories you've shared with your daughter, you, as a mother, would love to make it more memorable. For some moments in life there are no words that need to be spoken but sparkling gifts make wonders to express the feelings.
 
Celebrate this bond with matching mother and daughter jewellery
One of the best things mums can do for their daughters is gifting them stunningly elegant matching jewellery that will be cherished always. After all, your baby girl deserves the best hand-picked mother and daughter jewellery from your side that suits all her favorite dresses at all her special occasions. We have beautiful mother and daughter bracelets. This time, celebrate the unconditional love by choosing mother daughter jewellery from KAYA - meaningful jewellery for baby, child and mum. 

 
Save
Save
Save
Save
Save
Save