The relationship that a mother and a daughter share is very special one. As a daughter grows up, she becomes close to her mother and gradually both of them become each other's friends. However old a daughter might become, a mother will always be highly protective about the daughter and will guide her through life. To celebrate this very special mother-daughter bond, there are various kinds of jewellery items that are on offer. Among the different items, mother daughter necklace needs special mention and this item is truly unique.
A gift for the mother from a daughter or vice versa
Daughters often look to gift their mothers various items during special occasions like birthday, anniversary, Mother's Day and so on as well as for festive times. Infact sometimes gifts are ushered to convey the message how much a daughter loves her mother. A lovely sleek and stylish necklace will be a great gift for any occasion and any mother is going to love the same for sure.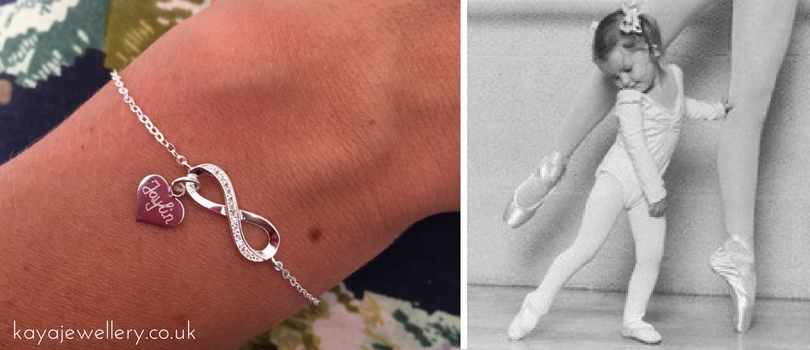 On the other hand, a mother always keeps on thinking on the best gift she can gift to her daughter. Necklace sets are preferred choices of mothers too. In the set, there are usually two necklaces – one for the mother and the other for the daughter. The greatest advantage of having a set is that the daughter cannot complain that the mother did not get anything for herself! Where else will you find such selfless love which mother and daughter share?
Personalized necklace for mother and daughter
Having a personalized gift always makes it all the more special and memorable. And this stands true for mother and daughter necklaces as well. There are different ways in which the necklaces can be personalized.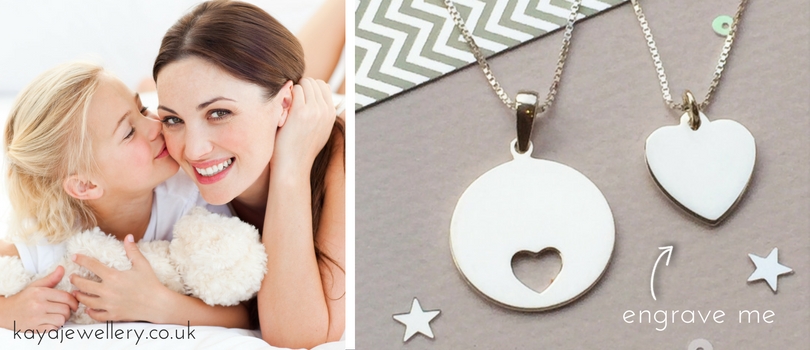 ♥

Engraved necklaces Engravings are a common way of personalizing any jewellery item. Necklaces can have engravings as well. Yours and your mother's names can be engraved on the necklace. If there is space constraint, then the initials can be engraved as well. Apart from the names and the initials, love signs, sun signs, words like 'mom', 'daughter' etc can also be engraved.


♥

Special pendants in the necklaces Usually the pendants that are used in the necklaces for both mother and daughter are special. You might be surprised to find out that the pendant can be divided into two parts and each part can act as a pendant individually. One part of the pendant goes in the mother's necklace and the other part goes into the daughter's necklace. When both these parts are joined, a complete design is formed. This personalizing style is very special just like the bond that the mother and the daughter share.

If there are two or more daughters from a mother, a series of mother daughter necklace can be bought so that every daughter has an identical piece. Such gifts are extremely precious from the sentiment point of view. Whether it is the mother or the daughter, such gifts are cherished lifelong. Infact these gifts become treasure house of sweet moments and memories for each individual.