Gifts for mum are always special – for her as well as for you! It is needless to say how important mom is in our lives. Right from taking care of us since our birth, it is our mother's love and support that helps in our growth and development. So when it comes to choosing a gift for mom, the process becomes quite a difficult one. You just cannot walk into a gift shop and pick up a present randomly. Lot of thinking has to go into the gift selection process.
Light jewellery for everyday wear
Well, jewelleries are a favorite with every woman. While some women like heavy and loud items, some are happy with light and sleek jewellery. If you are intending to gift mum jewellery, you must know about her choice. And in case you do not know that you can always gift her jewellery which she can use for everyday wear. Usually such jewellery designs are light yet stylish. So they look elegant and at the same time are not that heavy. Items like a bracelet, a pendant, a ring, ear tops etc are great choices in this regard. Excellent sleek and stylish designs are available in these jewellery items.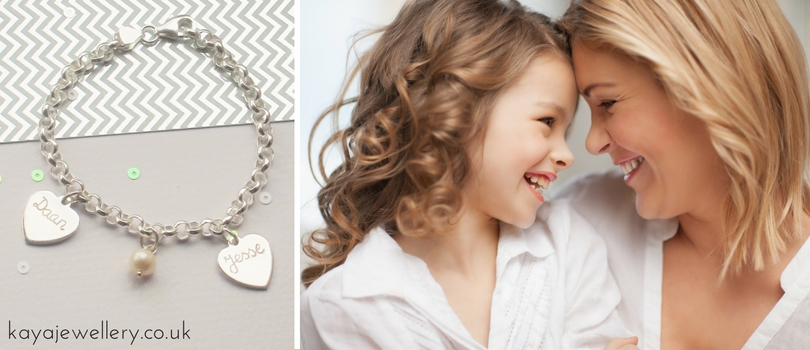 Bracelets – a popular choice for jewellery gifting to mum
Wearing a sleek bracelet or a stylish bangle enhances the beauty of a hand significantly. Why not buy a mum bracelet as a present for the woman you love most? You will be spoilt for choices when you go to select a bracelet for your mother. If you mom has a sleek wrist, go for a bracelet that is simple yet stylish. A small star or some other kind of charm can dangle from the bracelet, making it look really pretty. Diamonds and other expensive stones can also be studded in the bracelet for enhancing its beauty. While some bracelets are just slip-ins, some have hooks for fastening and some have chains.
It is also important to choose the right material for the bracelet. Gold, silver, platinum, white gold, rose  gold etc are some of the most common materials that are used in making of bracelets. Some bracelets also have diamond setting on them. Choose the one that suits your liking and fits well into the budget.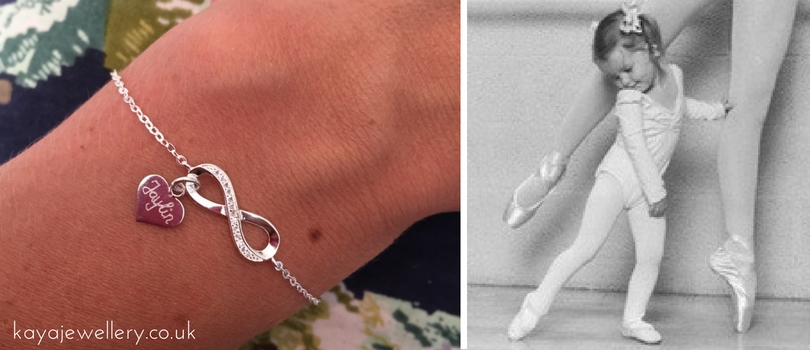 Personalized bracelets – show what your mom means to you
There are very few moments in life when we are able to express our feelings to mom. With a lovely silver mum bracelet, let you mom know how much you love her and how much you need her at every step in life. Personalize the bracelet with the word 'mum' or 'mom' engraved on the same or let the dangling charms contain the initials of your mother's name. You can also have two engraved charms in the bracelet containing yours and your mother's name. This will clearly depict the bond that you share with your mom.

Such personalized bracelets or other jewellery items are sure to be a treasure for your mom, which she will retain with love and care lifelong.